May 2, 2022 06:13 PM Central
Melissa Edens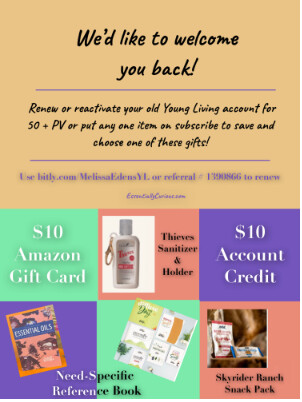 If you reactivate/renew an account that you held previously, I have a welcome-back gift just for you!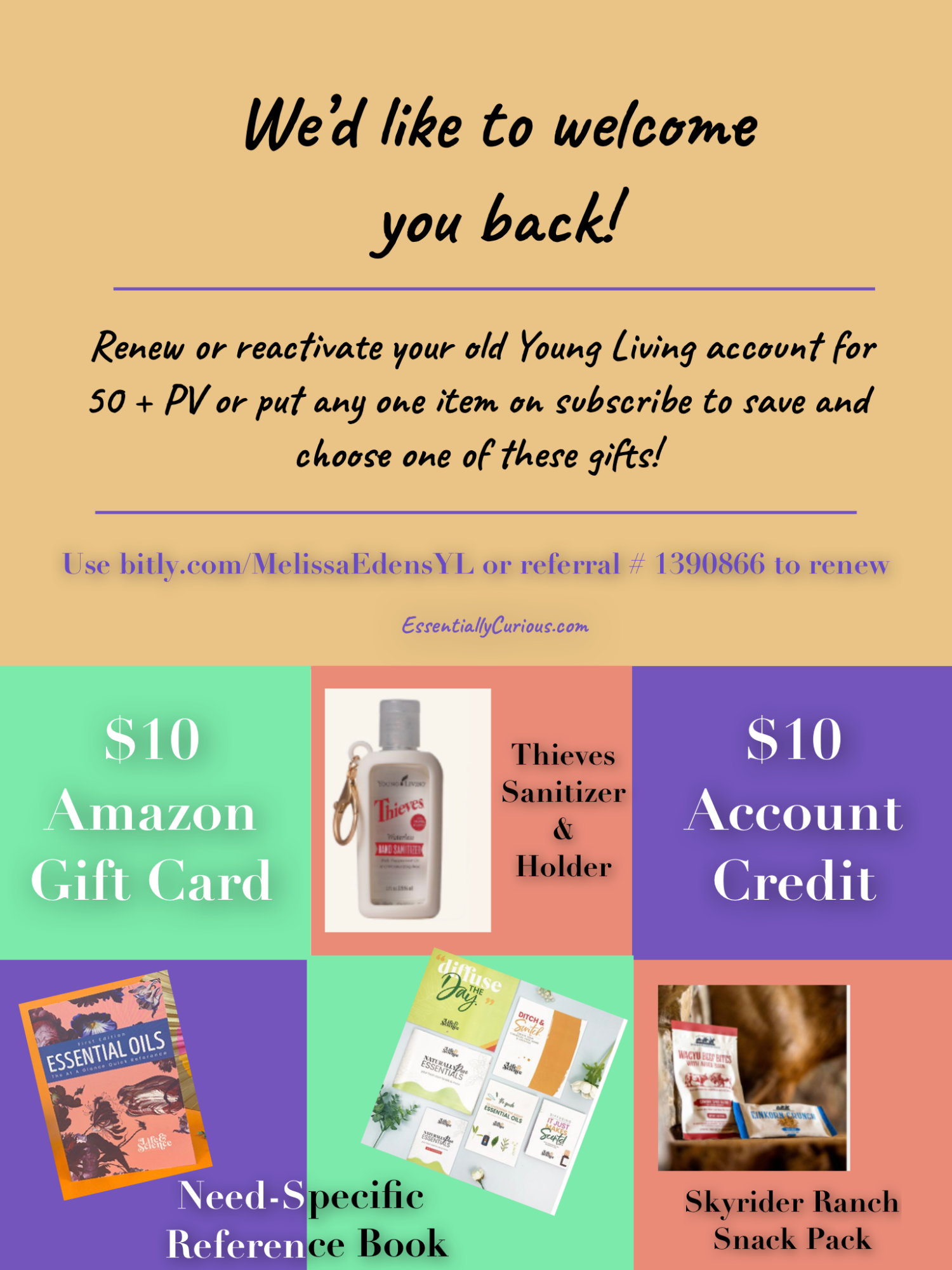 We love our community members who took a break - and maybe now you need to replenish some things! Message me to talk about which referral link to use (if you were signed up with a friend in the community before, you'll have the choice to remain with that friend - it is entirely up to you!), and what the best options are for your needs, whether those needs involve ...
* upcoming seasonal changes
* renewing skin elasticity
* new mama/pregnancy care
I would be glad to help you come back and get all the best deals available to you - and you'll get a reference book that talks to your specific needs, as determined by our discussions - OR - one of the referral gifts listed above.
~ XO