Nov 2, 2021 07:43 AM Central
Melissa Edens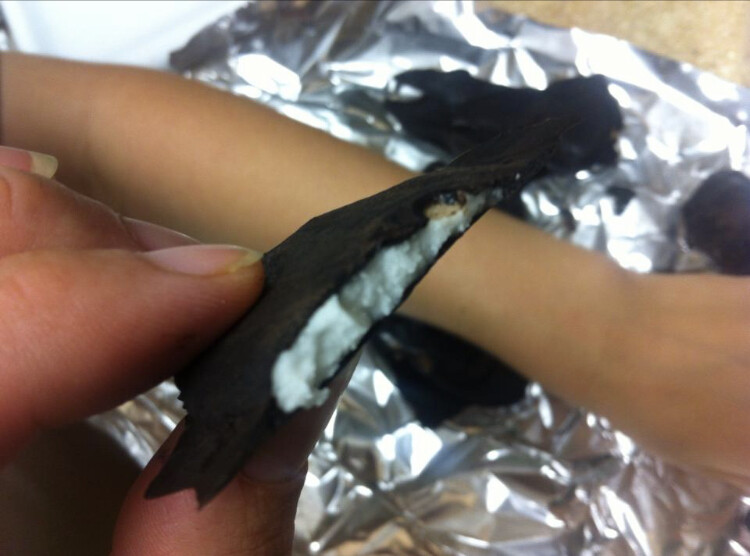 In honor of National Chocolate Day, I thought I'd share our recipe for making homemade peppermint patties. I'm still working on making them "pretty", but for now we're going with "tasty"! I looked this recipe up online and found a few that I liked but I didn't like any entirely. Most of the other recipes called for chocolate chips, extract, etc. and I wanted to use cocoa powder, and essential oils, which I'm more likely to have in my house already.
When you're done here, head over to try out homemade
truffles
!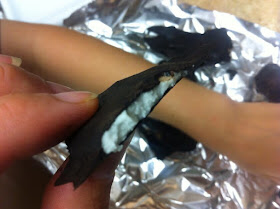 The finished, perfect-tasting all-natural Peppermint Patty!

Ingredients:
Filling:
2 1/2 cups powdered sugar
1 1/2 Tbsp. softened butter
5-8 drops of Young Living Peppermint Essential Oil (the only one I trust for-sure to be safe for internal use)
Chocolate coating
(This portion is estimated a bit - you want to have a smooth chocolate sauce-y texture in the end)
1/2 c. Special Dark cocoa powder (if you're not a dark chocolate type, go with "regular", but we loved it with the dark!)
Directions:
1. With a whisk/food processor/blender mix up the powdered sugar, softened butter, essential oil and water.
2. In the center of a piece of foil covered by a piece of plastic wrap, spread the filling out in a layer. Use the foil to roll the filling into a tube-shape. Close up the foil and put the roll in the freezer for 30-45 minutes while you make the chocolate sauce.
3. To make the sauce, melt the butter in a small pot, add the sugar and cocoa powder, whisking until smooth. Let the sauce cool for approximately 10 minutes.
4. Once the sauce has cooled a little, take the tube of filling from the freezer and cut it into disks that will be dipped into the sauce.
5. Have a piece of wax paper or foil placed on top of a cookie sheet sitting to one side of your pot to put the finished patties onto. Using a fork, carefully dip the cut filling slices into the chocolate sauce, flip it over to coat both sides, and put it in a single layer on the foil or wax paper. Once your wax paper is filled up, put the whole thing back in the freezer to harden.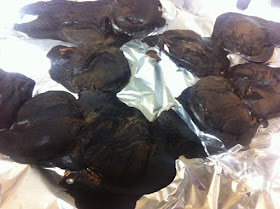 Remember, we're going for taste, not visual appeal on this batch!
6. This will be the hardest part:
Wait about 30 minutes
for the patties to harden before giving them a taste!
Be sure to leave a comment and let me know how yours turned out! Did the measurements need adjustment? What changes did you make? Our next effort is going to include some lemon or orange patties, I think!