Oct 1, 2020 09:44 AM Central
Melissa Edens
When fall hits, we start planning for being indoors more, eating holiday foods (and sweets), the SIX birthdays (and one anniversary) that fall between Halloween and Christmas in our house, and probably being a little less active. Young Living saw us coming with October promos that will soothe the soul, improve the mood, and boost us up. Check back in each Wednesday to learn a little more about how Young Living is helping us all weather the winter.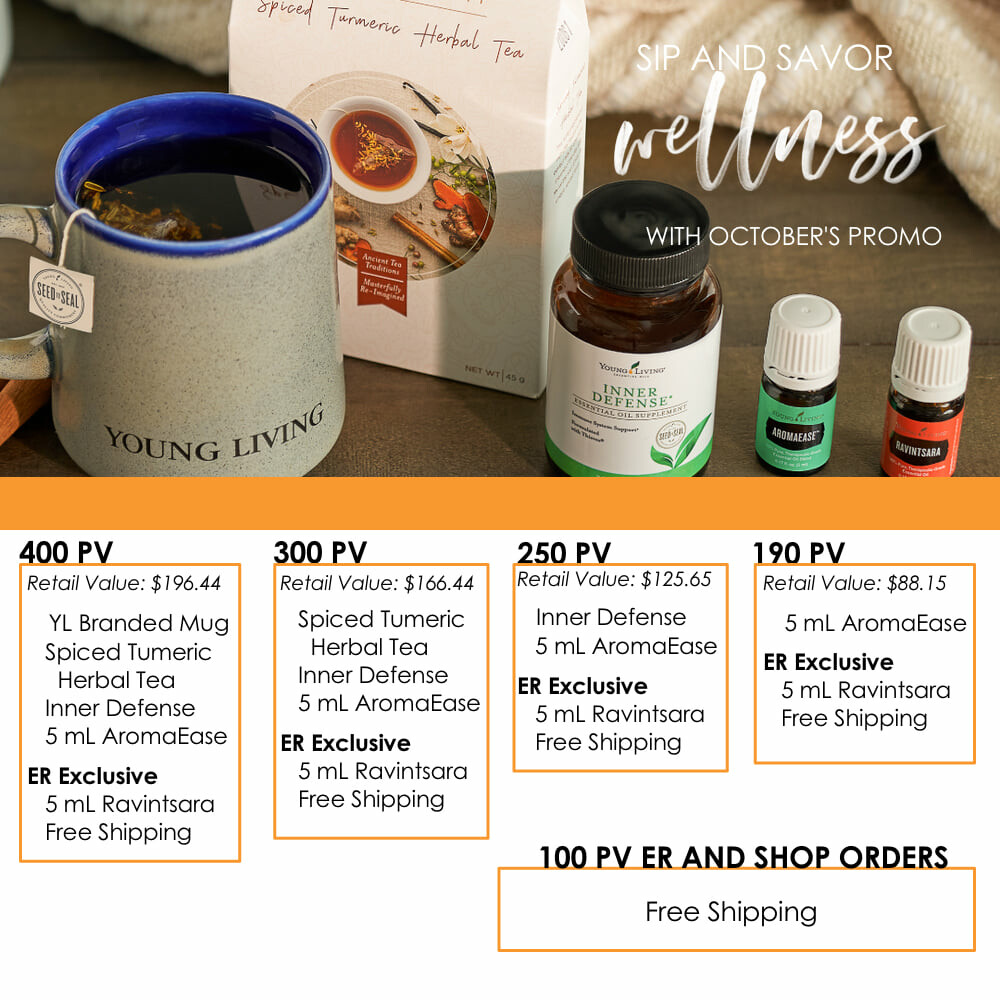 (Here's a quick start on why you want these goodies...)
Start by adding the fresh, earthly smell of Ravintsara to your yoga or meditation sessions, then boost well-being with a soft gel a day of Inner Defense. After an afternoon of apple picking and mastering corn mazes, cozy up to a cup of Spiced Tumeric Herbal Tea - and enjoy this rejuvenating blend in our exclusive Young Living mug, handmade by women artisans in Vietnam who have faced economic hardships. When life isn't pumpkin spice and everything nice, diffuser AromaEase and make relaxation a priority.