09/05/2020 07:00 AM Central
Melissa Edens
It's fall, it's fall, it's FALLLLLL! I'm a little excited, can you tell? I've been diffusing autumn blends for weeks and now it's finally appropriate! I wanted to share this Pumpkin Spice diffuser blend with you and check in and see how you're doing. Is there anything I can do to help you on your wellness journey?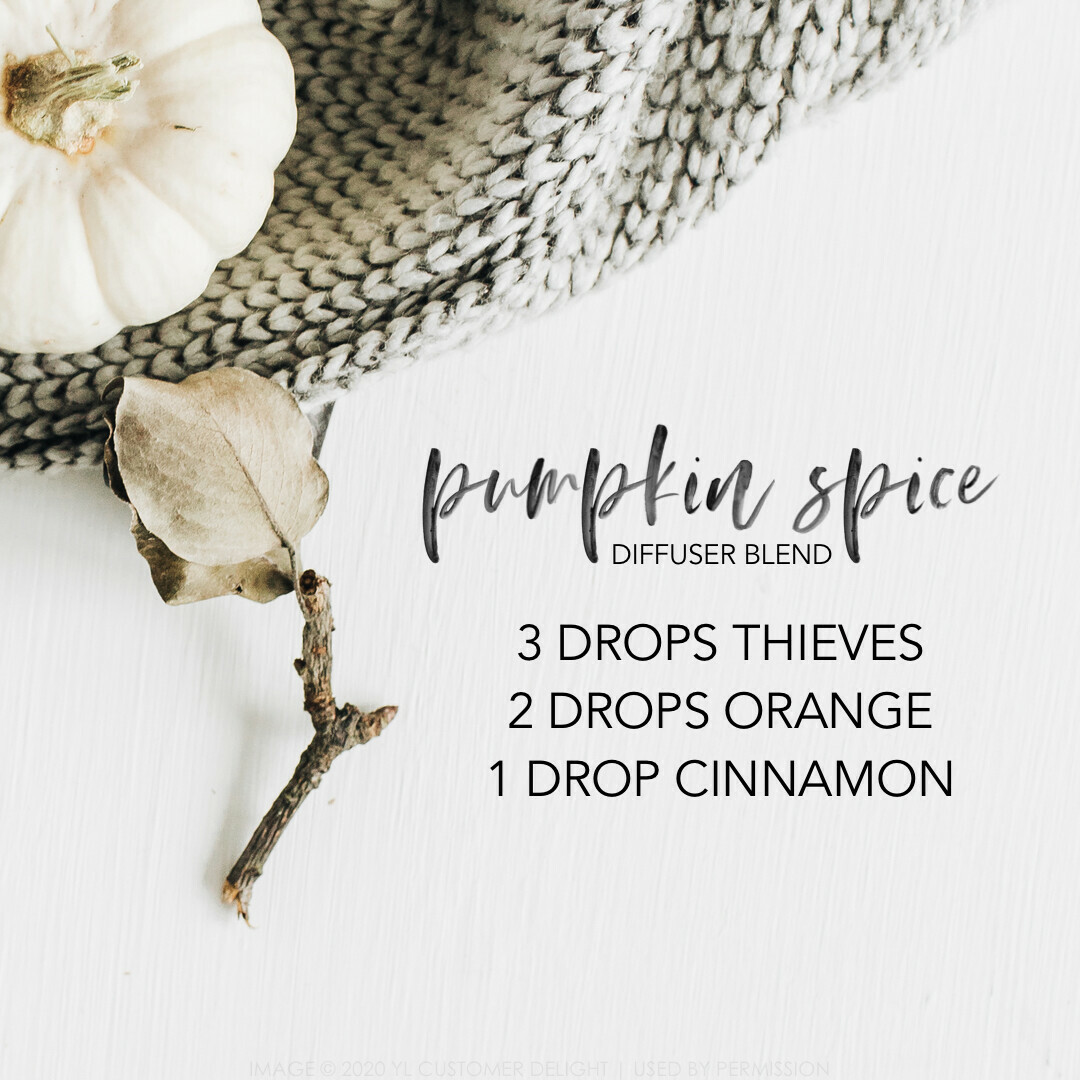 Have a wonderful week! I'm so thankful for you!
xoxo