Aug 1, 2022 02:38 PM Central
Melissa Edens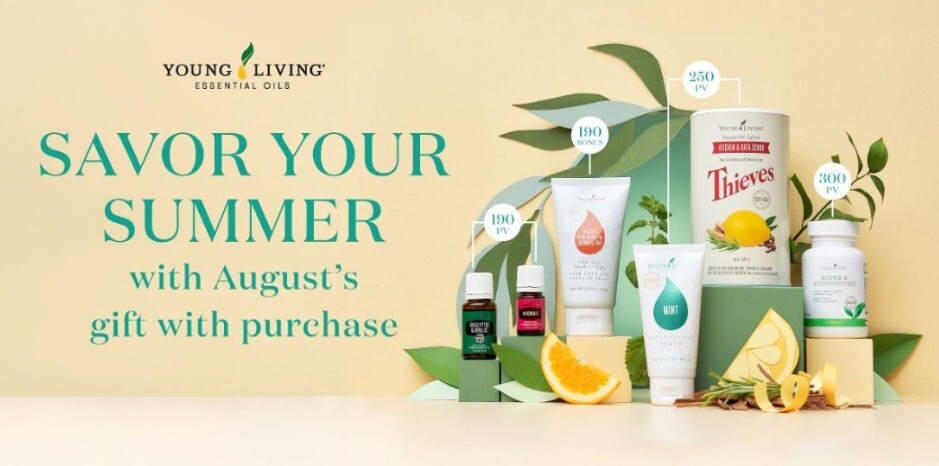 IMPORTANT TIP!

If you're brand new to Young Living, I invite you to join our team and get access to all the benefits we offer! You'll get a welcome gift in the mail, regular contact from a team leader who is there to help with your essential oils, safety tips, usage tips, and more, and FaceBook groups that connect you to more than 1500 other members who are eager to share their own experiences as you learn what to use next in your essential oil journey.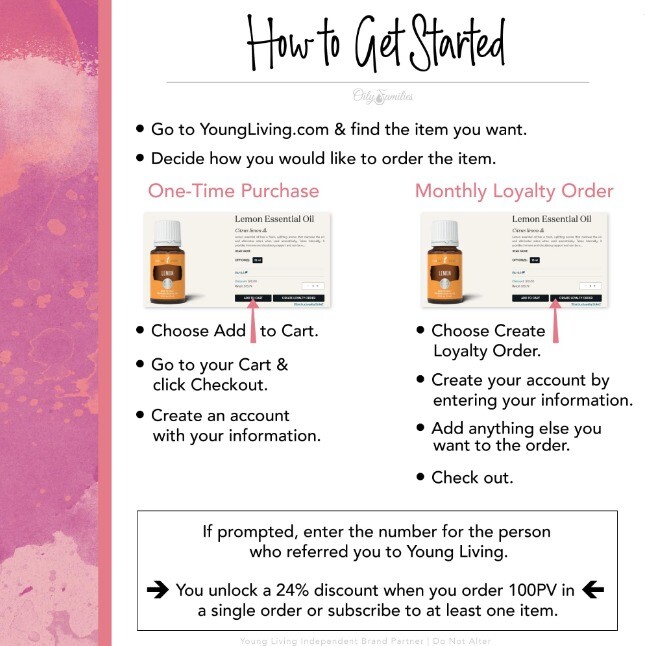 To get started, simply add your items to the cart, and proceed to check out. In the line where you're asked for a sponsor or enroller ID, please enter my number: 1390866. Or click this link, where it will be prefilled for you. Follow the directions above and message me for your gift!
If you're already a member, simply log into your account, and make your order. It's that simple! Need your account number? Sometimes we all need a little reminder. Shoot me a message and I'll get it to you right away.
Let's get to the info about this month's free items*
*with qualifying purchase of the indicated minimum PV amount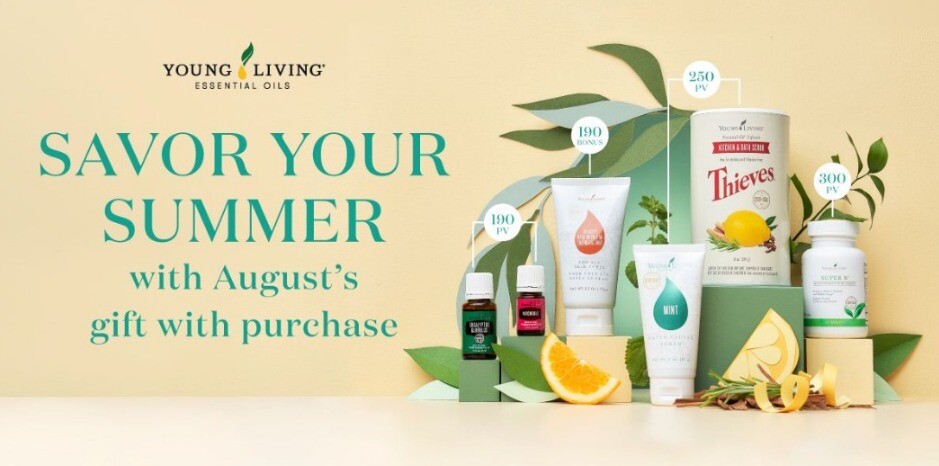 Our August gift with purchase is here to help you revamp your routine and ditch toxic chemicals with clean-living favorites!
Your
regular shop order
will not only give you a 24% discount on retail prices, but these extra gifts:
300 PV tier
250 PV tier
Mint Satin Facial Scrub,
Thieves Kitchen & Bath Scrub,
190 PV tier
Patchouli Essential Oil, and
Eucalyptus Globulus essential oil
And the best part is: they stack! As you reach each tier, you get not only that level, but allllll the levels before it, for a potential total retail value of $123 at the 300 PV level!
Want to get a little more?? try loyalty rewards!
Check the Loyalty Rewards box for each of your items, and receive up to 25% back in Loyalty Rewards points*, but also these gifts in addition to the gifts listed above:
190 PV tier
add a Charcoal Mask
100 PV tier
10 additional Loyalty Rewards points to be spent on almost any item in the Young Living catalog!
A total retail value of $193.42!
* Loyalty Rewards members receive points back for their regular monthly Loyalty Rewards purchases of 50 PV or greater: 10% in months 1-3, 20% in months 4-24, and 25% for months 25+